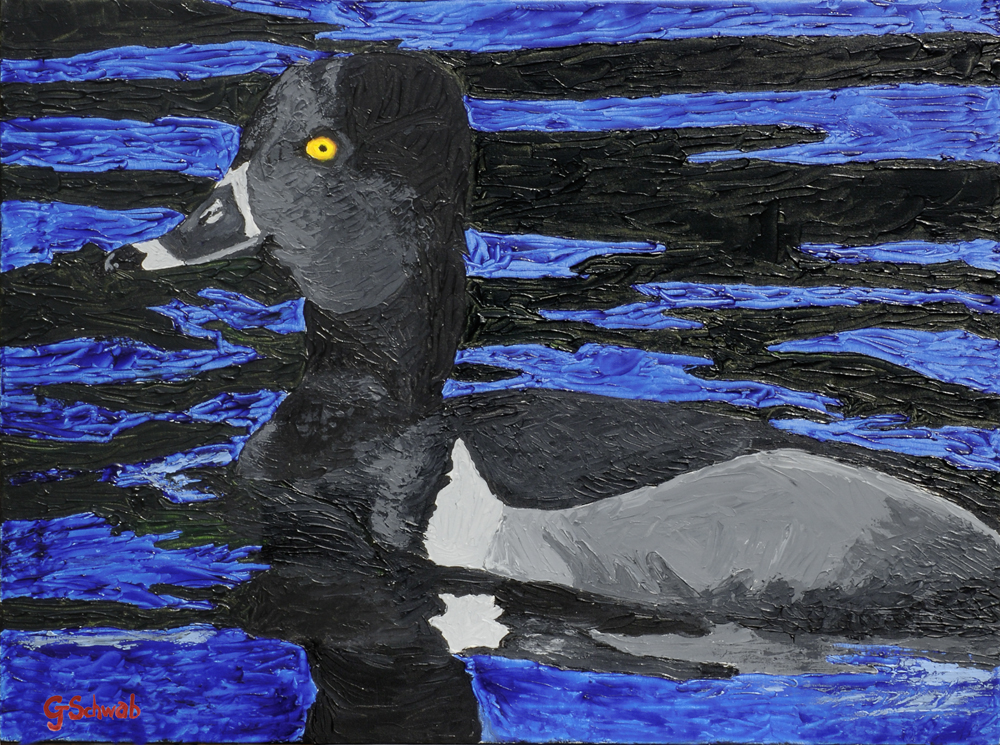 30x40 Acrylic on Stretched Canvas with Black Gallery Wrap Border
This Greater Scaup is painted in such a way as to simply present the animal without emphasizing or exaggerating any specific features. The Greater Scaup is very identifiable to most by its black head which contrasts with its piercing yellow eye. It is the glowing eye set in the blackness of the duck's face that intrigues the artist.
This painting makes the perfect mate for "Ring Neck".
Website design and hosting provided by da-parish.com